Lake City
Florida Traffic Ticket Attorneys
---
Douglas & Carter
https://www.douglasandcarter.com/
At Douglas & Carter, our Jacksonville personal injury lawyers are known for taking cases to trial, with positive results. While we listen to your expectations and settle when appropriate, our team is ready and able to take your case all the way to a jury verdict when it is in your best interest to do so. Additionally, our lawyers have experience working for insurance company defense firms, negotiating and litigating from the other side. We know how they work, and we know how to appropriately value your claim both pre-suit and in litigation.
"Such a fantastic firm. I have dealt with many attorneys in my profession, and Patrick Douglas is one of the best. From staying in constant contact, to just checking on my well being, it was fantastic. Not only a lawyer, but now a friend."
~ Shawn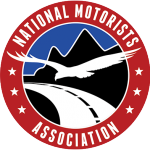 NMA MEMBER
Contact Us Today!
---
Areas of Representation in Florida:
Florida
Jacksonville
Lake City
---
Fees are negotiated between you and the attorney. NMA cannot guarantee that the lawyer you choose will meet your expectations.
---