Coral Gables
Florida Traffic Ticket Attorneys
---
Halpern Santos & Pinkert, P.A.
https://www.hsptrial.com/
The Florida personal injury attorneys at Halpern Santos & Pinkert offer compassionate and aggressive legal representation to victims of personal injury and wrongful death in Miami, Fort Lauderdale, and throughout Florida. Our injury lawyers have a passion for the law and a reputation for tough litigation. With more than 60 years of combined experience in legal practice, our Florida injury lawyers have the knowledge, resources, and legal strategies to help you and your family pursue justice and the maximum compensation.
Contact Our Experienced Florida Personal Injury Attorneys Today
Jay Halpern has been handling Florida personal injury matters for over 30 years. If we can assist you or someone you know who has suffered a significant injury and seeks representation, please feel free to contact us and we will apply our skills to your case.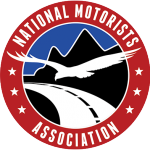 NMA MEMBER
Contact Us Today!
---
Areas of Representation in Florida:
Coral Gables
Florida
Fort Lauderdale
Jacksonville
Miami
Orlando
Tampa
West Palm Beach
---
The Law Offices of Prosper Shaked
http://www.prosperlaw.com
We are a full-service personal injury law firm with a proven track record successfully recovering for individuals involved in Uber, Lyft, Semi-Truck, SUV and Motorcycle collisions throughout the State of Florida. Call for a free and confidential consultation.
Testimonials:
"5 stars is too little to describe my satisfaction on the service Prosper provided me during the almost 2 years he has been helping me..."
"I've never had someone respond to emails or anything so fast. I am greatly appreciative on how Prosper handled my case. I must say he IS THE BEST! hands down would recommend him to anyone..."
"If you are looking for an attorney that will deliver positive results, Prosper Shaked is the man.."
Contact Us Today!
---
Areas of Representation in Florida:
Coral Gables
Doral
Hialeah
Homestead
Miami
Miami Beach
North Miami
---
Fees are negotiated between you and the attorney. NMA cannot guarantee that the lawyer you choose will meet your expectations.
---