Boynton Beach
Florida Traffic Ticket Attorneys
---
The Ticket Clinic, A Law Firm
http://www.theticketclinic.com
Area of Practice:
General Traffic Tickets, General Speeding Tickets, Radar Tickets, Laser Tickets, VASCAR Tickets, DWI/DUI/OWI Tickets, Red Light Camera Tickets.
Don't Pay That Ticket!
Call The Ticket Clinic, A Law Firm at 1-800-CITATION!
The Ticket Clinic, Nationwide Traffic ticket defense, with local attorney affiliates across the country. We may be able to help you. Click on www.theticketclinic.com, or call 1-800-Citation for more information.
We offer a "no point, no traffic school, money-back guarantee". Restrictions apply, please call for details.
Additional contact: jessicawpb@theticketclinic.com
Corporate Headquarters: West Palm Beach, FL
Ted L Hollander, Managing Partner
The Ticket Clinic, a law firm, established in 1987 has handled well over 3 million traffic tickets and thousands of DUI cases in Florida. Currently, with 28 REAL Florida locations, we handle cases in EVERY Florida County. But don't take our word for it...here's what some of our clients have to say:
Client Testimonials:
"They beat my speeding tickets, they beat my red light tickets, they beat my friend's reckless driving tickets" - Marty W.
"I live in N.Y. and just got the letter in the mail, all dismissed, no court costs, no points...Wow! The best service ever." - Christopher B.
"I want to thank you...for getting my license back. I thought I'd have to wait for 5 years before that day came. It means so much to me. Outstanding job!" - Rachel M.
"This is the second time I've used your firm and in both cases success! You now have a walking billboard in the Tampa Bay area for The Ticket Clinic. Thank you! You folks are unbelievable!" - Donald D.
"Thanks Ticket Clinic for getting my case dismissed. You guys rock!" - Heidi W.
Contact Us Today!
---
Areas of Representation in Florida:
Alachua County
All of Florida
Boca Raton
Boynton Beach
Brevard County
Charlotte County
Clearwater
Collier County
Florida Keys
Fort Myers
Hillsborough County
Kissimmee
New Tampa
Orlando
St. Lucie County
---
Domnick, Cunningham & Whalen
http://www.dcwlaw.com/
Florida's roadways can be a dangerous place to be. If you have been injured in an accident in South Florida, whether involving a car, tractor-trailer, bicycle, motorcycle, or truck, you need talented and experienced attorneys. Comprising one of the largest boutique litigation firms in the area, Domnick, Cunningham & Whalen's attorneys collectively have over 100 years of experience.
Among other personal injury cases, the firm handles the following types of cases:
Car accidents
Trucking accidents
Motorcycle accidents
Boating accidents
Insurance bad faith litigation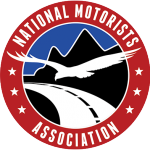 NMA MEMBER
Contact Us Today!
---
Areas of Representation in Florida:
Boca Raton
Boynton Beach
Deerfield Beach
Delray Beach
Florida
Juno Beach
Jupiter
Lake Worth
Palm Beach County
Palm Beach Gardens
Port St Lucie
Stuart
West Palm Beach
---
Kogan & DiSalvo, P.A.
https://www.kogan-disalvo.com
Auto accidents can result in injuries that are severe, costly, and traumatic. When another party is at fault in an accident, the injured party has a right to compensation. Retaining the services of Kogan & DiSalvo, P.A., a Florida personal injury firm, is the most important step you can take to fight for that right. Our attorneys have years of experience in protecting their clients' interests and holding the negligent party accountable. Call for a free consultation if you or a loved one has been injured in a Florida car accident.
Kogan & DiSalvo, P.A.'s practice areas include:
Car Accidents
Pedestrian Accidents
Truck Accidents
Wrongful Death
and more.
Testimonials:
"This was my first experience where I needed a personal injury attorney, and everything step by step was explained to me and any questions I had were answered!"
"Mr. Kogan and his staff were great, they kept me updated, answered all my questions and concerns, and always returned my calls promptly. They did a great job settling my case. I would highly recommend their services."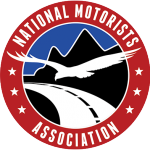 NMA MEMBER
Contact Us Today!
---
Areas of Representation in Florida:
All of Florida
Boca Raton
Boynton Beach
Ft. Lauderdale
Stuart
West Palm Beach
---
Fees are negotiated between you and the attorney. NMA cannot guarantee that the lawyer you choose will meet your expectations.
---