The Connecticut traffic attorneys listed on these pages specialize in Connecticut traffic ticket defense, including representation against moving violations, Connecticut speeding tickets, DUI/DWI charges, red light camera tickets, speed camera tickets, reckless driving charges, and suspended or revoked driver's licenses. Use the contact information provided with each listing to find the Connecticut traffic ticket attorney best suited for your situation.
---
Fees are negotiated between you and the attorney. NMA cannot guarantee that the lawyer you choose will meet your expectations.
---
All Connecticut Traffic Attorneys
---
Connecticut Trial Firm, LLC
http://cttrialfirm.com/
We've seen it happen too many times. You're hurt as a result of someone else's wrongful conduct, and instead of being treated with respect, you're being further injured by the recovery process.
The insurance company doesn't want to pay fair compensation for your injuries. The medical bills are piling up, you're out of work, and now you may need surgery. Maybe you've lost a loved one, or your spouse or partner is in a coma, and you are left holding the family together through a crisis.
CALL US TODAY
(860) 764-8718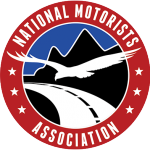 NMA MEMBER
Contact Us Today!
---
Areas of Representation in Connecticut:
Addison
Glastonbury
Hartford
Hartford County
Manchester
Marlborough
---
The Flood Law Firm
https://www.thefloodlawfirm.com/
The Flood Law Firm is a group of trial lawyers founded by brothers and partners Brian Flood and Christopher Flood who have aggressively advocated on behalf of local families throughout Connecticut. They are known for representing individuals when their case has been turned down elsewhere, or when an individual feels that they have not be receiving the attention deserved.
Contact Us Today!
---
Areas of Representation in Connecticut:
Bridgeport
Connecticut
Danbury
Middletown
Waterbury
---
Barry, Barall & Spinella, LLC
https://www.bbsattorneys.com/criminal-defense/dui/
Criminal defense lawyers in Hartford and Manchester representing people who have been accused of DUI or other crimes throughout Connecticut. Call now and speak with an experienced criminal defense or DUI attorney.
Contact Us Today!
---
Areas of Representation in Connecticut:
---
The Law Offices of Mark Sherman, LLC
http://www.markshermanlaw.com/
The attorneys at the Law Offices of Mark Sherman pride themselves on the attention they give to all of their clients, recognizing that while the legal field is primarily academic and highly technical, it is also a service business. Our founding partner, Mark Sherman, focuses his practice on criminal and civil litigation, and he has made history by procuring the largest whistle-blowing bounty award in the history of the SEC. We are committed to providing all of our clients with high standards of service while achieving the best results possible. In order to do so, our firm has committed itself to honest assessments, a results-driven approach, strong client communication and responsiveness, and by being aggressive advocates.
Some common cases handled by the firm include:
DUI and DWI
Domestic Violence
Personal Injury
Drug Crimes
Gun Crimes
Testimonial:
"During a rather cataclysmic time in my life, Mark Sherman and his associates were able to provide me with the understanding, direction, and results needed to bring my wheels back on track. The Firm is diligent, professional, and efficient communicators through every step of the criminal process. After all is said and done, I know that choosing Mark was the best decision I could have made."
- A.L., Greenwich, Connecticut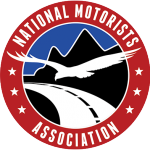 NMA MEMBER
Contact Us Today!
---
Areas of Representation in Connecticut:
Bridgeport
Danbury
Fairfield County
Farfield
Hamden
Hartford
Hartford County
Middlesex County
Milford
New Haven
New Haven County
Norwalk
Stamford
Waterbury
---