Greeley
Colorado Traffic Ticket Attorneys
---
Jeffrey D. Larson, Attorney
http://www.jdlarsonlaw.com
Area of Practice:
All Speeding Tickets, all other types of traffic violations, DWAI/DUI Tickets, Red Light Camera Tickets.
Jeffrey Larson has over 25 years of experience helping clients with all types of traffic violations and alcohol/drug related violations.
Contact Us Today!
---
Areas of Representation in Colorado:
All of Colorado
Boulder
Broomfield
Denver
Fort Collins
Greeley
Longmont
Loveland
---
Gaiennie Law Office
https://amyglaw.com/
Suffering injury from an accident can be devastating, in no small part due to the unexpected nature of accident injuries. When someone gets hurt in an accident in Denver, they may also suffer from the related financial stress.
Often, accident victims have to deal with high medical expenses, lost wages, and other steep costs as a result of their injuries.
Colorado state law allows accident victims who were hurt due to someone else's negligent, reckless, or intentional misconduct to sue the responsible party. If you recently suffered an injury caused by someone else's actions (or inaction), contact a Denver personal injury lawyer today.
You may be entitled to compensation for your injuries and other damages. Personal injury cases are complicated, and the law imposes certain time limitations on these cases. Therefore, it is important to contact a Denver accident attorney right away to discuss your case.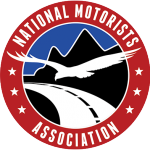 NMA MEMBER
Contact Us Today!
---
Areas of Representation in Colorado:
Arvada
Aurora
Brighton
Greeley
Lakewood
Littleton
Thornton
Westminster
---
Fees are negotiated between you and the attorney. NMA cannot guarantee that the lawyer you choose will meet your expectations.
---