Douglas
Colorado Traffic Ticket Attorneys
---
Law Office of Ross Koplin
http://www.coloradotrafficlawyer.com
With over 20 years of experience in the practice of Colorado law I provide aggressive, professional and comprehensive legal services for all types of Colorado traffic tickets and Colorado traffic accidents. My clients receive personalized and diligent legal representation. From initial consultation, to the resolution of your case, your traffic matter is my priority. I offer a free telephone consultation to discuss your issue.
Contact Us Today!
---
Areas of Representation in Colorado:
Adams
All of Colorado
Arapahoe
Broomfield
Denver
Douglas
Jefferson
---
Nicol Gersch Law PC
https://nicolgerschlaw.com/
Colorado Front Range Criminal Defense Lawyers
Being arrested and charged with a crime is likely to be a stressful, confusing, and frightening experience. Individuals in this situation may wish to exercise their right to an attorney and contact a Front Range criminal lawyer as quickly as possible. You should not hesitate to get the legal advice that you may need following an arrest or when involved in any police investigation or questioning.
Failing to get legal advice early could jeopardize both your constitutionally protected rights, but also the way a lawyer would defend your case. Having a criminal defense lawyer at your side from the outset of any criminal proceedings will be instrumental to your ability to successfully defend yourself against criminal charges. When in doubt, don't talk it out, stay silent!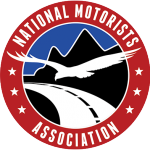 NMA MEMBER
Contact Us Today!
---
Areas of Representation in Colorado:
Adams
Arapahoe
Boulder
Broomfield
Clear Creek
Denver
Douglas
El Paso
Elbert
Fort Collins
Gilpin
Jefferson
Kit Carson
Larimer
Lincoln
Logan
Phillips
Sedgwick
Summit
Washington
Weld
Yuma
---
Fees are negotiated between you and the attorney. NMA cannot guarantee that the lawyer you choose will meet your expectations.
---