The Alabama traffic attorneys listed on these pages specialize in Alabama traffic ticket defense, including representation against moving violations, Alabama speeding tickets, DUI/DWI charges, red light camera tickets, speed camera tickets, reckless driving charges, and suspended or revoked driver's licenses. Use the contact information provided with each listing to find the Alabama traffic ticket attorney best suited for your situation.
---
Fees are negotiated between you and the attorney. NMA cannot guarantee that the lawyer you choose will meet your expectations.
---
All Alabama Traffic Attorneys
---
Belt & Bruner, P.C.
https://www.alabamainjurylawyer.com
If you have been injured in an accident caused by someone's negligent or reckless behavior – you need the Belt & Bruner, P.C. on your side. We will explain your legal options and diligently fight for your rights. Call us today for a free consultation. Our law firm has several other convenient locations in Huntsville, Montgomery and Mobile. Call for free consultation!
Contact Us Today!
---
Areas of Representation in Alabama:
Birmingham
Huntsville
Mobile
Montgomery
---
Martin & Helms PC
https://martinhelms.com/car-accidents/
Huntsville car accident lawyers representing people who have been injured by cars, trucks and other automobiles throughout Alabama.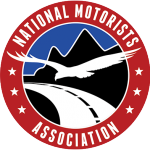 NMA MEMBER
Contact Us Today!
---
Areas of Representation in Alabama:
---
Wagner & Wagner Attorneys at Law
https://www.wagnerinjury.com/practice-areas/traffic-accidents/car-accidents/
Chattanooga auto accident lawyers representing injured victims throughout Tennessee.
Contact Us Today!
---
Areas of Representation in Alabama:
Chattanooga, TN
Cleveland, TN
---
Alabama Traffic Ticket Attorney Speeding Ticket Lawyer Alabama
http://www.TrafficTicketAttorneyinAlabama.com
Perfect 10.0 AVVO Rating, 206+ 5 Star AVVO Reviews, Call Us!
Statewide Alabama Traffic Ticket Attorney – Any Court – Anywhere in Alabama. Call us today to begin the conversation about you and your speeding or other traffic violation matter in Alabama. (866) 348-2889. Our firm has handled more than 7,000 charges in Alabama, we have a perfect 10.0 AVVO Rating and we have 206+ Perfect 5 Star AVVO Client Reviews. Do not wait. Call us today – (866) 348-2889 or email us – [email protected]
"Perfect timing, always was there and got my case dismissed - very smooth and fast. Thanks a lot you guys, Merry Christmas and Happy New Year."
"I was charged with a 76 in a 40 in a construction zone. I paid the Kreps Law Firm one low flat fee to represent me. I did not have to appear. I had to pay a court fee, take a 4 hour defensive driving course and the case was dismissed. Can't beat that!"
Contact Us Today!
---
Areas of Representation in Alabama:
All Traffic Courts - Anywhere in Alabama
Auburn, AL Traffic Ticket Attorney
Baldwin County, AL Traffic Speeding Ticket Attorney
Birmingham, AL Traffic Ticket Attorney
Butler County, AL Traffic Ticket Attorney
Chilton County, AL Traffic Ticket Attorney
Cleburne County, AL Traffic Ticket Attorney
Cullman County, AL Traffic Ticket Attorney
Georgiana, AL Traffic Ticket Attorney
Greene County, AL Traffic Ticket Attorney
Gurley, AL Traffic Ticket Attorney
Helena, AL Traffic Ticket Attorney
Homewood, AL Traffic Ticket Attorney
Hoover, AL Traffic Ticket Attorney
Huntsville, AL Traffic Ticket Attorney
Jefferson County, AL Traffic Ticket Attorney
Leeds, AL Traffic Ticket Attorney
Madison County, AL Traffic Ticket Attorney
Marion County, AL Traffic Ticket Attorney
Mobile, AL Traffic Speeding Ticket Attorney
Montgomery, AL Traffic Ticket Attorney
Morgan County, AL Traffic Ticket Attorney
Mountain Brook, AL Traffic Ticket Attorney
Pelham, AL Traffic Ticket Attorney
Shelby County, AL Traffic Ticket Attorney
St. Clair County, Alabama Traffic Speeding Ticket Attorney
Tallapoosa County, AL Traffic Ticket Attorney
Trussville, AL Traffic Ticket Attorney
Tuscaloosa, AL Traffic Ticket Attorney
Vestavia Hills, AL Traffic Ticket Attorney
---