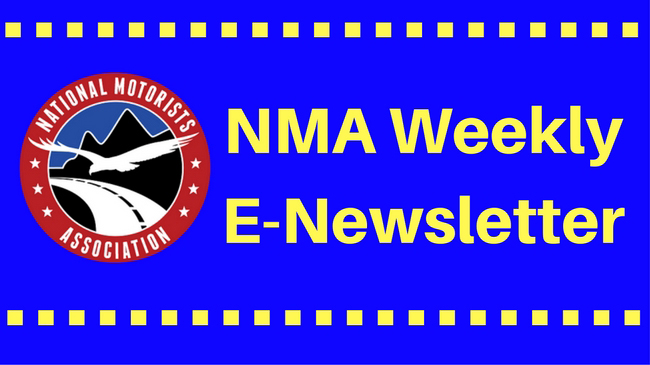 You might not think telecommuting is a motorist issue, but you're mistaken. Recently, various news outlets stated that almost half of the 160 million American workers commute from home due to the pandemic. Even after COVID-19 vaccinations are available, will working from home continue?
Many workers have told researchers that they want to keep working from home after the pandemic runs its course. People enjoy not making that long commute and have more time to spend with families and friends. Many workers are even thinking or have moved to a cheaper city if commuting is no longer necessary. Office buildings are standing empty, which helps the bottom line of employers but hurts building owners and other businesses in the area that cater to employees, such as lunch places, salons, and gyms.
Recently, Deutsche Bank suggested that a five percent wage tax should be imposed on remote work not mandated by the government. If workers choose remote work, they would be required to pay the tax. Employers would pay the tax if they don't offer employees a place to work and require them to work from home. Deutsche Bank researcher Luke Templeman estimated that the new tax would generate $48.7 billion per year and suggests that the money should be given out as $1500 cash grants to employees who make less than minimum wage and cannot work from home.
Vehicle emissions also dropped around the world at the beginning of the pandemic since fewer motorists were commuting. In a University of California, Berkeley study, researchers found that regional carbon dioxide emissions dropped by 25 percent at the beginning of the pandemic due to a nearly 50 percent drop in traffic.
In September, the San Francisco Bay Area's Metropolitan Transportation Commission voted to move forward a proposal to require people at large, office-based companies to work from home three days a week. The MTC was hopeful that this radical proposal would be a way that the area could slash vehicle gas emissions.
Within a month, San Francisco Mayor London Breed and San Jose Mayor Sam Liccardo said they could not support a proposal that mandated this action because it would bring economic harm to cities' downtowns. Fifteen Bay Area representatives of the State Legislature also raised their concerns in a joint letter to the MTC. Soon after, MTC Commissioner Nick Josefowitz suggested that the requirements could be amended to target those who drive to work every day.
In November, the MTC did just that. They scrapped the original idea and instead adopted an alternative strategy to reduce carbon emissions and improve the region's environment. Now, large employers (50+employees) will be asked to reduce employee vehicular commuting. Employers would be responsible for identifying and funding incentives to reduce car commuting to 40 percent by 2035. This mandate is due to California's requirement to reduce greenhouse gas emissions by 19 percent by 2035. MTC must design and approve a plan to help meet the state's mandate or risk losing $100 million in state funding by 2022.
The most significant implication of telecommuting, of course, is the lack of money going towards the state and federal gas tax. Fewer commuters mean less gas and less gas tax, which has substantial implications for funding infrastructure in the short- and long-term.
Most states and even cities are now trying to figure out how to make up the difference. Many counties and cities have already raised or are thinking about raising the gas tax to compensate. For example, Chicago Mayor Lori Lightfoot's recent budget proposal included increasing the city's gas tax, ticket fines, and fees.
How to fund infrastructure was already a huge issue before the pandemic. Now, it will likely be the most significant issue (beyond the pandemic and the economy) on deck for upcoming state legislature sessions and Congress.
If more employees work from home post-pandemic, the implications will likely hit the pocketbooks of all of us one way or another.